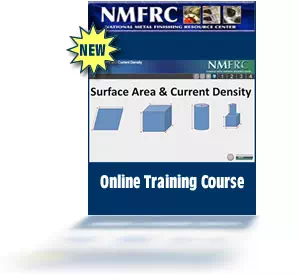 Surface Area and Current Density Calculator
Current density strongly influences the disposition rate, plating adherence and plating quality of a part to be plated. It varies over the surface of a part depending on its geometry. What is it and how do you calculate it? This self-paced course walks you through the theory and sets up examples of how to calculate it. This is followed by a series of components of which you will be able to interactively calculate both surface area and current density. There is no better way to learn than by doing.
A subscription is valid for one learner, and lasts for six weeks.